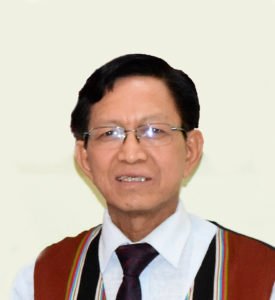 Literature and society are inseparable: they reflect each other. While a society shapes a literary artist, a literary artist shapes a society, too, and reflects it in his/her writings. Literature, therefore, is life and life is literature.
Literature reflects the age in which it is produced or written. It is an art of expressing oneself through written words. It provides a true and actual record of the social, economic, political, and religious condition of the time, but in its own way, because though everything in print can be termed as literature, in a more specific way, literature refers to works of creative imagination such as drama, essays, fiction, and non-fiction. In short, any work of art where emotional content predominates is literature. While it derives its subject matter from general human interest, its expression is emotive, and its form gives aesthetic pleasure and satisfaction. Literature emerges from life, reacts to life, and is fed by life.
The greatness of literature lies in its universality. It does not deal with a particular section of a society but deals with the society as a whole. Literary geniuses, therefore, are very much part of the societies in which they live and are very much affected by those that affect their societies.
Let's, for instance, consider the way Covid-19 affects us depending on our status and responsibilities in our societies. There are those who try hard not to expose themselves to the virus; these learn to do their work online: home schooling their children via online platforms, ordering provisions and carrying on their work via the Internet. But, there are others who cannot help but expose themselves to the virus so that the society as we know it can continue to function.
When our society is thus affected by the pandemic, literature, too, stands affected. Literary geniuses and writers across the globe keep documenting the things that are happening. They watch them closely and come out presenting the feelings and sentiments of the human mind, at times appreciating the triumph of human spirits, and at times bitterly criticising the loss of the same.
Here in Mizoram, too, though the pandemic has created havoc in various walks of life, writers have been documenting all these and have been sharing their sentiments, their experiences and even their fantasies in various literary forms; webinars have been hosted, and numerous online discussions have been held.
In Mizo literature, this difficult moment may turn out to be a period of growth, a remarkable epoch!